Amanda Hammond
Real Estate Agent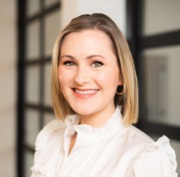 As a transplant to Minneapolis via South Dakota, Chicago and Miami, Amanda understands the frustrations that can come with the process of moving. This is why she prides herself on helping clients find or sell their home in the most seamless and stress-free way possible. 
An extrovert at heart, Amanda loves meeting new people and making meaningful connections. She believes that in order to best meet the needs of each client, you must have patience, trustworthiness and most importantly, honest communication. Buying or selling a home can be an intimidating process, and Amanda's number one goal is to guide you step by step to a successful closing. 
One of Amanda's interests is acquiring and renovating investment properties - she is always on the hunt for the next deal. She currently lives in South Minneapolis with her husband Paul and their Bernese Mountain Dog Lincoln. As an avid runner and foodie, you can find her running the trails around the lakes, or enjoying one of the many amazing restaurants in the metro area.